FAQ - detail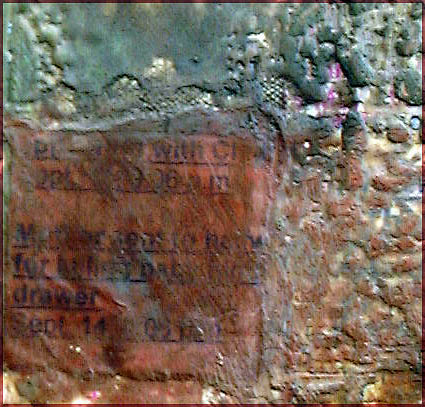 Click on image to return


encaustic wax and collage on board
by Paul Hutchinson, 1999
1600 X 1210 mm

FAQ - frequently asked questions. Identity and value, integrity and worth.

Encaustic wax over collaged printout from Internet sites.
From scan of face - identity masked with pixels - self hidden by the flow of information.


---

Paul's studio can be found at Puniho,
Surf Highway, Coastal Taranaki, New Zealand
More of his work can be found on his home site at paulhutchinson.co.nz
email Paul at PJHpainter @ gmail.com (remove spaces)


---
---
Image © Paul Hutchinson